WAITROSE WELCOMES NEW TRADE AND AGRICULTURE COMMISSION
James Bailey, the supermarket's executive director, says the government announcement shows intent to uphold high food and farming standards after concerns over a trade deal with the US. Scroll down for an Agriculture Bill Q&A, and 10 ways Waitrose maintains high standards
A new trade and agriculture commission announced by the government has been welcomed as a positive step by campaigners.
Waitrose & Partners executive director James Bailey set out the supermarket's position on animal welfare, ethical farming and food quality in an open letter and accompanying video (above) last month, ahead of a trade deal with the US.
In it, he vowed never to sell any food product that does not meet Waitrose's high standards – including chlorine-washed chicken – regardless of the outcome of any deal.
Trade secretary Liz Truss confirmed on 29 June that she will establish a commission to make recommendations on agricultural trade policy, maintaining animal welfare standards and export opportunities for farmers.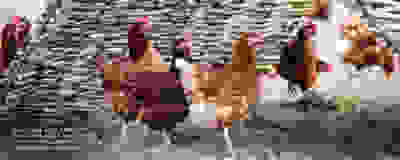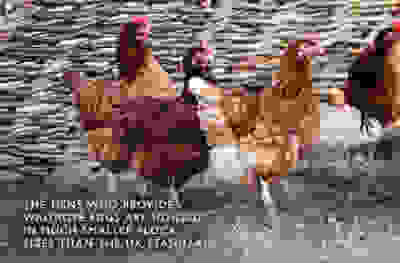 NFU president Minette Batters said: "This is a hugely important development. The NFU will continue to scrutinise the progress of trade negotiations with the USA and other countries over the coming months outside of the work of the commission so that our future trade deals work for British farmers and consumers, and we believe it is vital that parliament is provided a strengthened role in this regard as well."

The NFU had called for action over concerns that chlorine-washed chicken and hormone-treated beef could be imported. 
More than a million people signed a petition backed by chef Jamie Oliver and his Friday Night Feast co-presenter Jimmy Doherty and 78,000 people wrote to their MP urging them to support the introduction of the commission.
James said the announcement would help to reassure farmers.
He added: "By creating a trade and agriculture commission, in addition to its manifesto pledge, the government has shown its intent to uphold the food and farming standards that we, both as a business and collectively as a nation, cherish so highly."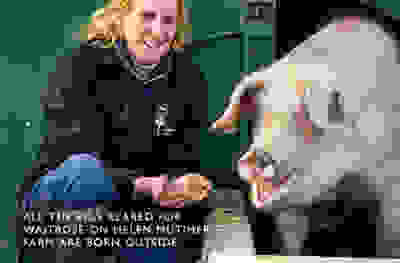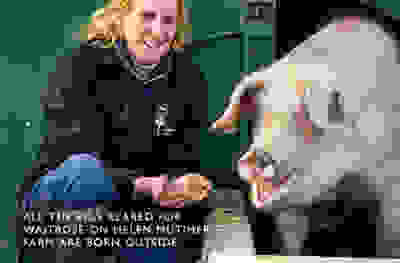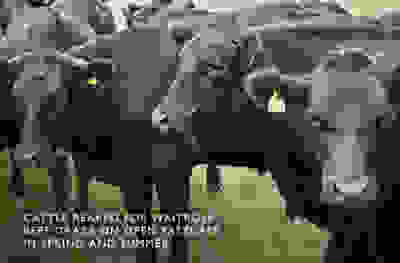 In his open letter in June, James called out the trade deal the UK may strike with the US. He acknowledged campaigners' concerns about examples where American food standards fell "well below our own: from lower-welfare chicken to hormone-treated beef and the extensive use of antibiotics".

He added: "It would be simply wrong to maintain high standards at home yet import food from overseas that has been produced to lower standards. We would be closing our eyes to a problem that exists in another part of the world and to animals who are out of our sight and our minds. I feel sure customers will share our view.

"There is huge opportunity to devise a global trading system for the UK that successfully helps to grow our economy, provides more jobs and more opportunity, while at the same time tackling important global issues such as climate change, social injustice and animal welfare."

Why is Waitrose commenting on this, a political matter?

We are simply joining with many other organisations, from Compassion in World Farming and WWF to Which? and Jamie Oliver to ensure that every effort is made to maintain the high animal welfare and environmental standards that British farmers have worked so hard to attain and British consumers expect.
Does Waitrose oppose a deal with the US?
No. A deal with the United States and other countries could provide substantial benefits. We just want to ensure that any negotiated deal is the right one for the UK, British farmers and British consumers.
What is the issue with chlorinated chicken?
The process of chlorination is not what global health organisations are concerned about – it is what the process represents. US farming systems use chlorine to cleanse birds after they have been slaughtered to get rid of any bacteria and ensure they are safe to eat. This indicates that their living standards are substandard and as a pioneer of high welfare for farm animals in the UK, this is not a standard we would accept.
Would Waitrose sell hormone-treated beef from the US in its stores?
Regardless of the outcome of any trade deal, we have committed to never sell under Waitrose's own label any product that does not meet our own high standards. This includes hormone-treated beef.  
Would Waitrose sell meat from livestock that was treated with a higher proportion of antibiotics?
We have a very strict policy on our use of antibiotics in our livestock supply chains. Healthy animals are never routinely given antibiotics. They are used only to treat animals that are sick or have pre-existing conditions. Waitrose was the first supermarket to disclose our use of antibiotics in this area and that work was acknowledged when Waitrose won the Antibiotic Guardian Awards in 2018. It is an area Waitrose feels passionately about and has no intention to change because this is a matter of the highest importance for human as well as animal health.
Will Waitrose source meat from the US?
No. All of our own-brand beef, chicken, pork, eggs and fresh milk are sourced from British farmers and our lamb, which already mostly comes from the UK, will also be 100% British by next summer. We have no intention of changing this or lowering our standards.
What is Waitrose's policy on using pesticides and fertilizers?
We don't condemn the use of pesticides and fertilizers that are certified for use by EU law. However, the US currently uses 85 types of pesticides that are banned in the UK. We ask all of our growers to employ responsible farming techniques including limiting their use of chemicals, fertilizers and pesticides and we encourage crop rotation and wildlife habitat creation.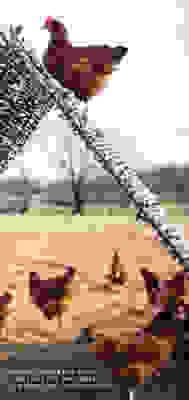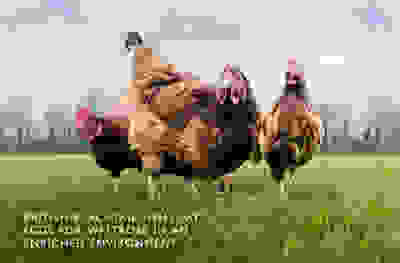 We were the first supermarket to refuse to sell fresh eggs laid by hens kept in cages in 2001. That's more than a decade ahead of the 2012 EU ban on battery cages.
We were the first supermarket to commit to selling only free range eggs across its own label range in 2006.
All eggs used as an ingredient within our food have been free range or organic since 2008. 
Compassion in World Farming (CiWF) named Waitrose the best retailer in Europe in 2019 for the third time in a row based on our animal welfare standards for hens, chickens, dairy cows and calves, sows and pigs and farmed.
We have our own 'Higher welfare' logo on packaging to represent our commitment.
Our pork is 100% British, all from pigs born outside, whether it's in the Essential range, No.1 or organic.
We are the only supermarket to guarantee that our fresh milk and cream comes from dairy cows that graze outside for at least 120 days a year.
Our Essential Waitrose chickens have 20% more space than the industry standard, while our free-range birds have room to roam in grassy paddocks.
We retained our tier-one ranking in 2020's Business Benchmark on Farm Animal Welfare­, held by just five businesses in the world.
All our fish is responsibly sourced from suppliers we know and trust.