Our lamb is British – ALL YEAR ROUND
The lambs roam on rolling hills and lush pastures, frolicking when the sun shines, and finding shelter when it rains. They forage for grass and feed on extra hay or root crops when it's in short supply. 
All of our own-label fresh and frozen lamb is from British farmers, who share our commitment to high welfare standards.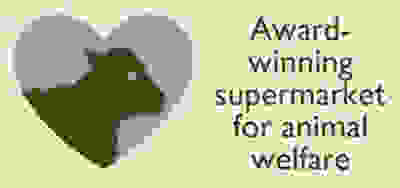 We set the standard for responsible lamb farming
All our lambs can be traced back to the farm on which they were reared.


They all stay with their mothers from birth until weaning. After this, they stay together as a group in fields, feeding primarily on grass and forage.


We've worked with many of our lamb farmers for more than 20 years. They understand and share our values and our commitment to achieving the highest standards of quality, food safety and animal welfare.


We pay our lamb farmers above-market rates. This means that they can invest in sustainable farming methods that benefit the environment and encourage wildlife.



Our responsible approach has meant that we've been applauded by the NFU (National Farmers Union) and the NSA (National Sheep Association) as a role model for other meat buyers.
Third generation farmer Charlotte Batten rears West Country lambs in Cornwall
"My family's been farming here in Cornwall for more than 60 years," says Charlotte Batten, one of Waitrose's dedicated farmers rearing West Country lambs. "I'm the third generation, and I work with my husband Dan and my mum Grace. We have always had sheep here – the milder climate in the West Country gives us a longer grass-growing season, so it's a good area for them. 

"We've got 700 breeding ewes, and we supply Waitrose with more than 1,000 lambs every year. Our sheep are outside for most of their lives – they're really only indoors for lambing – and they get everything they need from the green pastures they live on. We make our own hay and silage from the grass we grow, for when they're indoors during lambing, so it's as natural a life as it can be.
'You learn to know your own animals, and you can tell when they're happy and content'
"Every morning we check them all, to make sure they've got plenty of grazing in front of them and nice, clean, fresh water. You learn to know your own animals, and you can tell when they're happy and content. Waitrose has very rigorous welfare standards, and we work very closely with the supermarket and with its processor, Dalehead. 
"Lambing takes place in February. It's our busiest time. We've got a big lambing shed that's purpose built, and we take turns at spending the night in there. That way, everyone gets at least some sleep. If we can be at our best, that's better for the sheep too. It's hard work – you get to the end and think, where did that month go? But it's so rewarding. You see the bond between the ewes and their lambs. When they're running around the fields and thriving, you look at them and know you've guided them to that. 
"The day they leave us isn't a sad day, because we know we've done our best for them and they've had a good life. We'd strive to give our animals a happy, healthy life anyway, but to be able to sell them on to a supermarket that's so committed to animal welfare and British farming, and want to tell its customers about the work we do, really means a lot to us."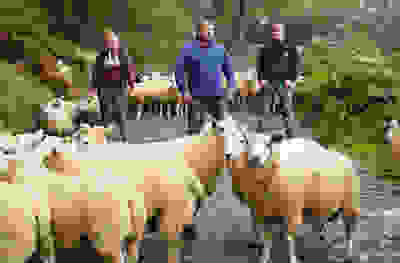 Brian Fairclough and the Abervale breed sheep he farms with his children, Annie and Huw, in Mid Wales
Find out more about our breeds of lamb
Welsh
We've worked with some of the farmers who rear our Welsh lamb for more than 25 years. The area's rich, abundant grass is ideal for lambs. Available June to January, and in selected stores all year.
West Country
The mild climate in the west of England means a longer grass-growing season – so West Country lambs have plenty of time to forage naturally. Available at selected service counters all year.
Abervale
Bred for extra tenderness by farmers in Wales and the West Country exclusively for Waitrose. Available prepacked under the No.1 range in selected stores June to January.
Waitrose Duchy Organic
Reared by dedicated British farmers, these lambs graze in lush valleys, uplands and coastal regions. Available in selected stores all year.
Dorset Breed
Our Dorset Breed lambs are born in the autumn, rather than spring time. Available prepacked under the No.1 range, January to June.
Surplus wool from our lamb farms is used in John Lewis mattresses to prevent waste. The market value of wool is so low often it doesn't cover the cost of shearing. Not only are our farmers paid a fair price, we're sourcing a 100% traceable, sustainable and ethical British product, which works well in mattresses thanks to its temperature-regulating and breathable qualities.

Free range egg-laying hens
They're all free range – and have been since 2008 – and looked after by farmers we know and trust.
Dairy cows cared for by farmers we trust
We're committed to animal welfare and guarantee that our dairy cattle spend at least half the year grazing outside.
How our pigs live
All our piglets are born outside and raised in the fresh air, and breeding sows live outdoors for their entire lives.