"WHATEVER THE FUTURE HOLDS, WE REMAIN COMMITTED TO THE HIGH FOOD STANDARDS YOU EXPECT"
In an open letter, Waitrose executive director James Bailey sets out our position on animal welfare, ethical farming and food quality ahead of a trade deal with the US. Scroll down for an Agriculture Bill Q&A
With Covid-19 more or less dominating our lives and our newspapers for the last 18 weeks, you'd be forgiven for forgetting that other news story which consumed our every waking moment over the previous four years: Brexit.
But while it may have slipped our minds for a while, Brexit ­– and the trade deals we must sign to make it a success – are certainly near the top of the national agendas of the many countries who wish to trade with us, particularly the United States. And as long as these are the right deals, they will bring real benefit to all countries involved.
The question is, though, will they be the right deals?

One issue causing immediate concern for our farmers is the deal we may strike with the United States. And the US's desire to have greater access to UK food and agricultural markets. The government's election manifesto pledged that any deal made would not "compromise on our high environmental protection, animal welfare and food standards".
But many observers – including consumer, environmental and farming groups as well as a large number of parliamentarians – are expressing real unease. They believe that in an effort to win a trade deal for the UK, we could see the standards British farmers have worked so hard to reach and uphold, sacrificed.
In evidence, they point to a substantial number of examples where American standards fall well below our own: from lower-welfare chicken to hormone-treated beef and the extensive use of antibiotics. 
Some supporters of American farming systems have argued that British consumers should be able to decide for themselves whether they'd like to buy "cheaper" produce at the cost of lower standards. This, of course, assumes the British public are motivated either by price or by their values, when in fact, I know they expect food businesses to deliver on both simultaneously – no matter what their budget is.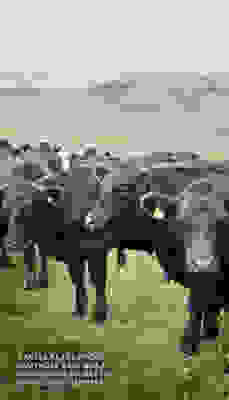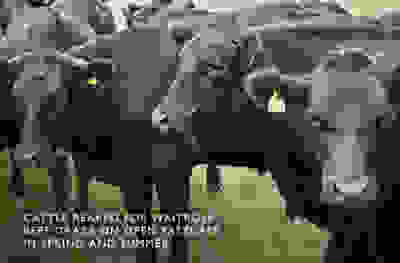 And they are right to expect this. Britain's food sector has established itself as one of the most ethical and affordable in the world – thanks in large part to Britain's farmers who have pioneered ever higher standards with support from the government. 
We know the public cares about this. A recent petition launched by the National Farmers Union (NFU) asked members of the British public to sign up if they wanted "the UK government to ensure all food imports are produced to the same high standards as British farmers" and in a matter of days – with some powerful support from Jamie Oliver – it gathered over one million signatures.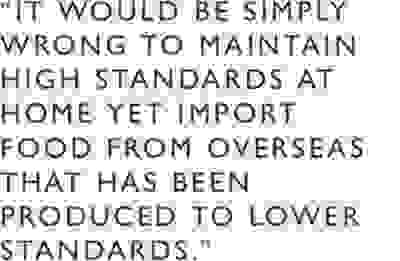 The school dinners ambassador has been vocal in his concerns. He believes that a trade deal under the wrong terms would "seriously undermine public health" and threaten "the future of our farmers and food producers". There is a bill going through parliament at the moment which could be amended to give the legal protection many are seeking. But we won't know the outcome of that process until later this year.

I may only just have joined Waitrose, but already I take huge pride in the high standards of animal welfare, environmental protection and food quality that are at the heart of everything we do.
Whether it's our pioneering work across free-range and organic; our work to promote the highest possible standards in animal welfare; supporting developing communities through the Waitrose Foundation, or our commitment to sourcing local British produce whenever we can, we have long championed responsible practices and have built our business on a foundation of integrity, fairness and innovation. We have no intention of deviating from those principles.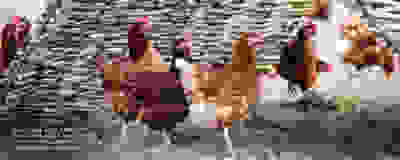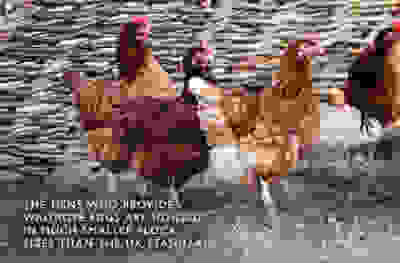 This is why the outcome of the trade talks is so important to us and why I'm speaking out today.

While we must recognise the important and difficult task the government has in securing our future trade relations, at the same time, we must point out that any regression from the standards we have pioneered for the last 30 years, both as a business and as a country, would be an unacceptable backwards step.
It would be simply wrong to maintain high standards at home yet import food from overseas that has been produced to lower standards. We would be closing our eyes to a problem that exists in another part of the world and to animals who are out of our sight and our minds. I feel sure customers will share our view.
This is why Waitrose stands with Compassion in World Farming, Which?, the NFU and many environmental organisations, in supporting and encouraging the government to include legislative provisions that enable them to safeguard standards, while allowing them to conduct trade negotiations in a flexible and meaningful way.
We know the EU referendum result has divided opinion across the country. But in the same way we have pulled together during the Covid-19 outbreak – inspired by the actions of our fabulous frontline workers and the efforts of heroic individuals such as Captain Tom Moore – we must find optimism and opportunity in Brexit to make things better than they were before.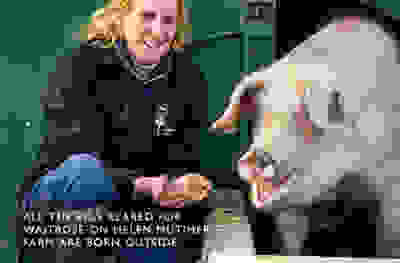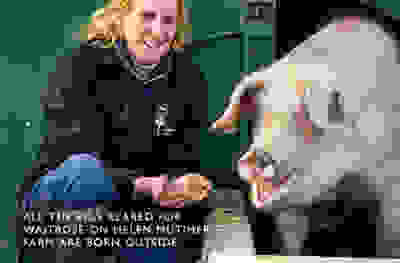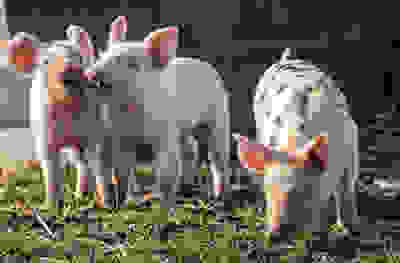 There is huge opportunity to devise a global trading system for the UK that successfully helps to grow our economy, provides more jobs and more opportunity, while at the same time tackling important global issues such as climate change, social injustice and animal welfare.
It's an exciting time. We just need to make sure we take the right decisions. We wish the government well in their endeavours as they no doubt look to secure the best possible deal for the future of our nation.
But whatever happens, let me give you our commitment. We promise we will never sell any Waitrose product that does not meet our own high standards. This promise is regardless of the outcome of any trade deal. It is our promise to you. It is our promise to our farmers. It is our promise to the nation.

Why is Waitrose commenting on this, a political matter?

We are simply joining with many other organisations, from Compassion in World Farming and WWF to Which? and Jamie Oliver to ensure that every effort is made to maintain the high animal welfare and environmental standards that British farmers have worked so hard to attain and British consumers expect.
Does Waitrose oppose a deal with the US?
No. A deal with the United States and other countries could provide substantial benefits. We just want to ensure that any negotiated deal is the right one for the UK, British farmers and British consumers.
What is the issue with chlorinated chicken?
The process of chlorination is not what global health organisations are concerned about – it is what the process represents. US farming systems use chlorine to cleanse birds after they have been slaughtered to get rid of any bacteria and ensure they are safe to eat. This indicates that their living standards are substandard and as a pioneer of high welfare for farm animals in the UK, this is not a standard we would accept.
Would Waitrose sell hormone-treated beef from the US in its stores?
Regardless of the outcome of any trade deal, we have committed to never sell under Waitrose's own label any product that does not meet our own high standards. This includes hormone-treated beef.  
Would Waitrose sell meat from livestock that was treated with a higher proportion of antibiotics?
We have a very strict policy on our use of antibiotics in our livestock supply chains. Healthy animals are never routinely given antibiotics. They are used only to treat animals that are sick or have pre-existing conditions. Waitrose was the first supermarket to disclose our use of antibiotics in this area and that work was acknowledged when Waitrose won the Antibiotic Guardian Awards in 2018. It is an area Waitrose feels passionately about and has no intention to change because this is a matter of the highest importance for human as well as animal health.
Will Waitrose source meat from the US?
No. All of our own-brand beef, chicken, pork, eggs and fresh milk are sourced from British farmers and our lamb, which already mostly comes from the UK, will also be 100% British by next summer. We have no intention of changing this or lowering our standards.
What is Waitrose's policy on using pesticides and fertilizers?
We don't condemn the use of pesticides and fertilizers that are certified for use by EU law. However, the US currently uses 85 types of pesticides that are banned in the UK. We ask all of our growers to employ responsible farming techniques including limiting their use of chemicals, fertilizers and pesticides and we encourage crop rotation and wildlife habitat creation.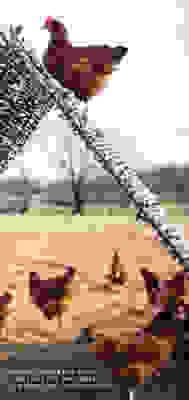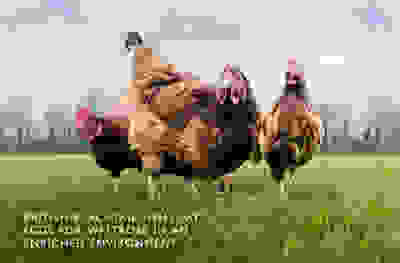 We were the first supermarket to refuse to sell fresh eggs laid by hens kept in cages in 2001. That's more than a decade ahead of the 2012 EU ban on battery cages.
We were the first supermarket to commit to selling only free range eggs across its own label range in 2006.
All eggs used as an ingredient within our food have been free range or organic since 2008. 
Compassion in World Farming (CiWF) named Waitrose the best retailer in Europe in 2019 for the third time in a row based on our animal welfare standards for hens, chickens, dairy cows and calves, sows and pigs and farmed.
We have our own 'Higher welfare' logo on packaging to represent our commitment.
Our pork is 100% British, all from pigs born outside, whether it's in the Essential range, No.1 or organic.
We are the only supermarket to guarantee that our fresh milk and cream comes from dairy cows that graze outside for at least 120 days a year.
Our Essential Waitrose chickens have 20% more space than the industry standard, while our free-range birds have room to roam in grassy paddocks.
We retained our tier-one ranking in 2020's Business Benchmark on Farm Animal Welfare­, held by just five businesses in the world.
All our fish is responsibly sourced from suppliers we know and trust.