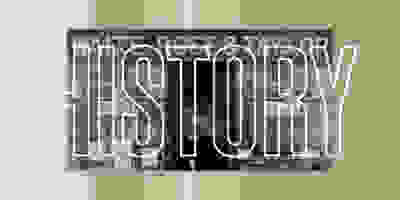 A supermarket with
ETHICS and AMBITION
Waitrose & Partners' journey began on the high street in 1904, when Wallace Wyndham Waite, Arthur Rose and David Taylor opened their first shop in Acton.
The enterprising trio created a successful business selling what was, at the time, exceptionally varied grocery produce. High standards and keen pricing ensured growth, with Waite focusing on the buying, Rose taking responsibility for accounts and Taylor managing the shop floor. Two years later Taylor departed, leaving Waite and Rose to form, in 1908, the now widely recognised name of Waitrose Ltd.
Over the next few years, they acquired several small grocery shops in Acton, then an area in the county of Middlesex. Waite also diversified into the wholesale trade, supplying the Catterick army camp when World War One broke out in 1914. Unfortunately, Rose sustained injuries during the war; Waite then took over the main responsibilities of running the shops. After Rose left in 1924 due to poor health, the business grew with branches in Windsor and Gerrards Cross. Waite continued to supply these more affluent areas, but also traded in less profitable locations with a group of shops called Wyndhams.
'Grocery retail moved to self-service shopping in the early 1950s'
By 1937, Waite – a savvy marketeer ahead of his time – had become well-known in the grocery trade for promoting products from across the world. His award-winning window displays included Canadian honey and Indian tea, and he was eventually made an MBE.
It was also in 1937 that Waite met Michael Watkins, the director of trading for the John Lewis Partnership. The 10 Waitrose shops and 160 staff joined the Partnership in October that year. Waite remained in the business until retiring in 1940. 
When grocery retail moved to self-service shopping in the early 1950s, Waitrose was in a strong position. One of its acquired shops, Schofield & Martin, was the first in the business to convert to a self-service store. The Partnership's staff magazine, the Gazette, reported that on the first day "the sales of an ordinary Monday had been equalled by 11 o'clock".
In 1955, Waitrose opened its first supermarket in Streatham, south London, with 2,500sq ft of selling space. By the early 1970s, there were 50 branches in total. With several larger supermarkets among them, a distribution centre at Bracknell, Berkshire, was built to meet supply and demand.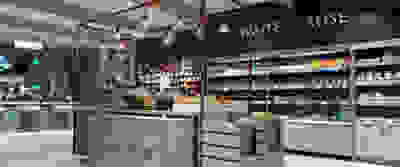 The Waite & Rose café is named after the company's founders