Our commercial sales team works with other businesses to take Waitrose and John Lewis products and services to places where a traditional shop format isn't possible, in the UK and overseas. 
You may have visited Little Waitrose shops in Welcome Break motorway service areas or seen Essential Waitrose Tea Bags in a supermarket in the Caribbean. We're exporting own-label and branded goods to more than 50 countries, including Singapore, Mauritius and Ghana. 
Whatever the type or size of business, from small independents to large multinationals, we welcome the opportunity of getting to know new people and ways of sharing our products and brands.
Find out more about Waitrose below, or visit John Lewis Business.

We export own-label groceries around the world thanks to relationships with food and drink specialists and distributors.
Our first Waitrose shop overseas opened in Dubai in 2008. We now have 14 Waitrose shops operating under licence in Dubai and Abu Dhabi. In 2020 we launched a United Arab Emirates home-delivery service through our website, waitrose.ae. 


We've been working with Hampshire-based Foods of Europe to export Waitrose products to countries in Asia, including Thailand, Malaysia, Singapore, Hong Kong and the Philippines, for over 20 years. 


Thanks to our relationship with Caribbean Trading, Waitrose groceries are stocked by Massy supermarkets on many of the islands including Barbados and Trinidad.


We've been working with Alderney Farm Shop in the Channel Islands since 2014 to make sure its two shops are fully stocked with produce such as fresh pasta, vegetables and cheese.


One of our longest relationships has been with ParknShop in Hong Kong and southern China, where products such as granola, sweets and canned chopped tomatoes have been available since 1998.


Our partnership with Shell began in 2012. We're on course to increase the number of Waitrose forecourt shops to 125 (many of which will host the John Lewis Click & Collect service) and install 800 electric vehicle charging points to 100 of our supermarket car parks – both by 2025.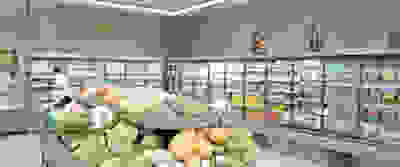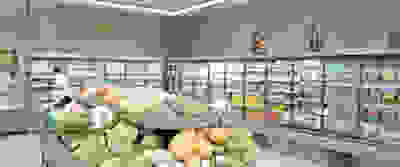 One of 14 Waitrose shops in Dubai and Abu Dhabi. The first opened in Dubai in 2008
where to find our groceries
Every Christmas we export a range of festive foods. Heston from Waitrose Spiced Mince Pies with a Lemon Twist are top sellers. Christmas puddings, shortbread, cheese and chocolate are favourites at that time of year.


Our honey and preserves, flours and breakfast cereals are our most popular grocery products, along with own-brand canned food.


Ice cream and gelato tops the frozen-food export table.



All things to care for pets are best-sellers, along with household cleaning and laundry products. 
Our UAE home-delivery service was launched in 2020
Are you interested in working with us?
Founded in 1904 by Wallace Waite, Arthur Rose and David Taylor, Waitrose began as a tiny grocery store in London before being taken over by John Lewis in 1937, gradually becoming Britain's largest employee-owned retailer with 80,000 Partners. There are now 331 Waitroses, with groceries available from waitrose.com.
We're also the only UK supermarket to have a farm. Leckford Estate in Hampshire is where the eponimous range is produced. We have six other own-label brands, including Essential Waitrose and Waitrose Duchy Organic. All of this has helped establish Waitrose as a much-loved brand, winning the Which? Supermarket of the Year award in October 2020.
All of Waitrose's overseas orders are distributed from our National Distribution Centre in Milton Keynes – and our commercial sales team is dedicated to ensuring a smooth arrival, varied assortment and constant availability of products and services. 
As well as delivering the best-quality products, we're committed to making sure we do so in the most considerate and sustainable way possible, whether that's through treating our farm animals with respect, reducing plastics in packaging or investing in the rural and urban communities involved in our supply chain.
How it all began
Wallace Waite and Arthur Rose opened their first shop in Acton in 1904

Find out more
How to advertise with us
Omnichannel campaigns across our print titles and digital channels

Find out more
How to supply Waitrose
Find out more about our work with regional, local and small suppliers

What we look for