Everything you need to know about how our turkeys are reared


We believe in keeping our turkeys happy. All the birds reared for Waitrose live in ventilated houses that benefit from natural light in the day and restful darkness at night. 

Our birds have bales and perches to climb over with plenty of room to move around in their natural environment, which helps them grow strong and build healthier legs. We source all our turkeys from farms in England and Ireland.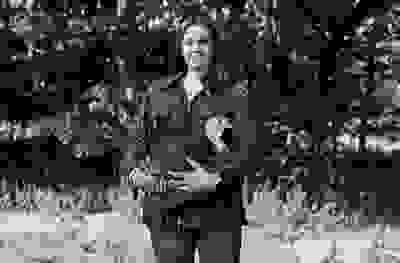 Since the age of four, Ella Kelly has been helping on the family farm that supplies Waitrose with its dry-aged bronze-feathered Christmas turkeys.
Ella's grandfather Derek – now aged 90 and still working in the office every day – founded the family business, which celebrates its 50th anniversary next year. As the business grew, Derek and his wife Mollie found themselves becoming turkey experts in the media, even appearing on The Generation Game in 1981 demonstrating how to truss a turkey! Not long afterwards, Ella's father, Paul, joined the family firm and, at 22, Ella also began working with them full-time.
"I love the variety of my job," she says. "It involves all aspects of the process, from rearing the birds and handling orders to looking after our website and social media accounts." 
The turkeys that Ella is rearing for Waitrose this Christmas are fed a nutritious diet of grains. They are all free-range with the run of a four-acre field. They also have an open-sided shelter and polytunnels to protect them from bad weather or, in the case of this summer, very high temperatures. 
"Originally from Mexico, the bronze is a smaller breed, and slower growing, which creates a finer meat texture," says Ella. "It takes five months for them to reach full maturity, and it's that maturity that gives you the fat marbling, with all the juices to help keep the meat moist."
Dry ageing also contributes to the breed's famous taste and texture.
Our farmers rear a number of different types of turkeys for Christmas, including...
Waitrose & Partners free range turkeys
These white-feathered birds live outdoors from six weeks old onwards. They roam on grass with straw bales, trees and mixed scrub to scratch in, with at least one acre per thousand birds. 
The birds return to shelter houses at night with deep straw bedding or shavings for comfort and warmth.
Dry-aged bronze-feathered free range turkeys
A slower-growing breed, these birds are reared using traditional farming methods and renowned for producing succulent, richly flavoured meat. 
The birds enjoy a cereal-based diet and roam freely in open pastures for their whole life. 
The turkey is dry-aged for a minimum of seven days to give a richer, fuller taste. 
Waitrose Duchy Organic free range bronze-feathered turkeys
A slow-growing, bronze-feathered breed renowned for their full flavour and succulence. These birds are reared on organic farms, eat an organic diet and roam freely in pastures and woodland.

Our animal welfare standards cover all of the bird's life, from their housing to how they are transported. Our organic farms are independently inspected to meet strict turkey welfare requirements.
Nick Coleman
Partner & Turkey Buyer
"We work really closely with our turkey farmers, some of whom have been supplying us for 30 years, to produce the best quality birds for our customers' enjoyment. We make sure they work to our high welfare standards at every stage of the animal's life. That's because we believe it's the right thing to do by our turkeys and the farmers who rear them"