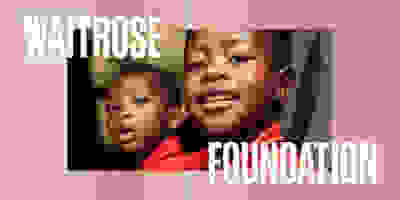 Improving LIVELIHOODS since 2005
Improving LIVELIHOODS since 2005
The Waitrose Foundation is our way of giving back. As a supermarket, we rely on farms and their communities across the world to grow, pick and pack our fresh food and flowers throughout the year. 
Through the Foundation we work with suppliers to fund local projects that help improve the lives of the workers who grow, pick and pack our produce. Every time you buy a Foundation product, 2% or equivalent of the sale is invested back into the community it came from. 
Worker committees decide how best to spend the money, with funds going towards everything from health clinics and libraries to emergency food parcels, hygiene kits and hardship funds. 
The Foundation started in South Africa in 2005, and since then it has supported more than 900 projects there
The Foundation was created in 2005 and so far has invested over £19 million into more than 1,700 community projects in nine countries.

In 2022 alone, we raised £2.2m for the Foundation, delivered 181 projects and sold over 200 product lines with the Foundation label on.

Where FOUNDATION money goes
Where FOUNDATION money goes
When you buy something that has the Waitrose Foundation label, 2% or equivalent* of the retail sale price goes to our implementation partners. They invest this money in community development projects that support the workers who grow, pick and pack our produce.
In 2022/23 the Foundation investment** that was accrued for the Foundation and given to implementation partners was split as follows:
Waitrose Foundation
South Africa:
£1,240,605 (53%)
Farm
Africa:
£824,520 (35.3%)
Blue Skies
Foundation:
£140,000 (6%)
United
Purpose:
£102,413 (4.4%)
Fruktus
Foundation:
£31,670 (1.4%)
*  Flowers contributions are calculated per stem as opposed to a percentage of the retail sales value. In some cases suppliers' contributions are a mixture of financial investment and in-kind resources.

** 'Foundation investment' is the accrued finances from sales in the 2022/23 financial year plus additional Global Strategic Fund payments made to the partner that year. For clarity, accrued finances are not sent to the partner until the end of the financial year, whilst global fund payments are paid throughout the year.