All our beef is FROM BRITISH FARMS
There's more room for the cattle, and we work exclusively with farmers who share our animal welfare values. 
Because we buy the whole animal, farmers have more financial security than on the open market, so they can invest in sustainable farming methods and helping local wildlife.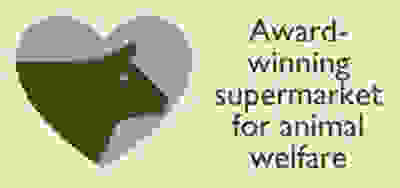 It's considerations like this that help us win awards for our farming. Look out for our animal welfare marque on our own-label meat and fish.

Beef cattle farmed for Waitrose have 30% more space than the Red Tractor standard
We set the standard in beef farming
No growth hormones are used at any stage – and that will never change. It's all part of our commitment to high standards of animal welfare.


Our cattle get more space – around 30% more than the standard set by food standards regulator Red Tractor. 


What isn't sold as cuts of beef goes into ready meals or is made into burgers and meatballs.


This means all the beef used in our ready meals is British, and in certain dishes it's Aberdeen Angus – you can find out more on the pack.


During spring and summer, our beef cattle live on open pasture. In colder weather, they shelter in straw-bedded barns.


Our veal is high welfare and British. Calves live in large airy straw-bedded barns with lots of room to move around and access to outside yards. Our male calves are not slaughtered at birth or exported.



We've worked exclusively with many of our farmers for more than 10 years. This long-term partnership offers our farmers the security they need to invest in sustainable farming practices that help to benefit the environment and encourage local wildlife.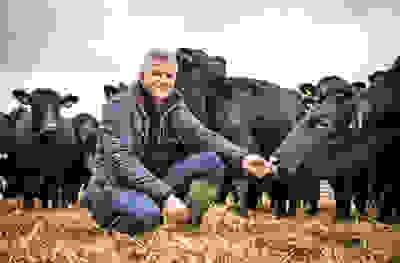 Gary Gray and his Aberdeen Angus cattle, which he farms on the marshes in Norfolk
"Our family farm is in Norfolk, in the heart of The Broads National Park," says Gary Gray. "The fields are on environmentally sensitive marshes, so we can't farm in a very intensive way here – but then we wouldn't want to. Our Aberdeen Angus cattle are good grazing animals and really make the best of the grassland we have.
"We chose Aberdeen Angus for the flavour and tenderness of the meat, and we're unusual in that we breed all our own cattle. We pick the best of each year's heifers and keep them for reproducing. The bulls we use are all pedigree and mostly in the top one per cent of their kind in the world, so the beef we produce is pretty special.
'The bulls we use are all pedigree and mostly in the top one per cent of their kind in the world'
"We consider ourselves very fortunate to work with Waitrose, because its dedicated beef processor commits to buying whole carcasses directly from farmers, as opposed to just buying the cuts it wants at auction. Doing it that way guarantees really good quality beef and minimises waste – and, for us, it gives the assurance that we'll sell a set amount each month.
"However, the price we get depends on the national average, and that's affected by what cuts people buy.
"We know Waitrose shoppers like to support British farmers, so I think it's important people know that we need them to vary the cuts of meat they buy. Have a steak on a Friday night, or roast a joint of beef on a Sunday, and enjoy the leftovers cold with salad, or in sandwiches during the week. Farmers like us put everything we can into making our beef as good as it can possibly be, and by thinking about what cuts you put in your trolley, you can help make sure we can all go on doing that."
Dairy cows cared for by farmers we trust
We're committed to animal welfare and guarantee that our dairy cattle spend at least half the year grazing outside. 
Produce grown with care
All our UK fresh fruit and vegetables are grown to LEAF Marque standards.
How our pigs live
All our piglets are born outside and raised in the fresh air, and breeding sows live outdoors for their entire lives.