How to reduce food waste at home
70% of all food wasted in the UK is thrown away at home – and of this, almost three quarters is perfectly good to eat.

We've put together some easy tips to help you cut food waste – small changes that will make a big difference to our planet. 
20 EASY WAYS TO CUT FOOD WASTE
1. Plan your meals
Making a plan not only makes life easier, it saves money and helps use everything up. When you plan your meals, think about how one meal will feed into the next and how your store-cupboard and freezer can reinvigorate leftovers. Try our handy meal planner.
2. Build in wiggle room
Plan at least one meal a week using tinned or frozen food, so if your plans change and you're not going to be at home for dinner one evening, you won't be wasting any fresh ingredients. 
3. Make a list...
… before you go shopping, and stick to it. This stops you buying things you don't need (which often end up in the bin). Take a photo of your fridge to remind you what you already have as you wander around the aisles. 
4. Know your dates
You can safely ignore the 'best-before', 'display-by' and 'sell-by' dates on packaging. 'Use-by' is the only one you need. Find out more with this Love Food, Hate Waste guide. 
5. Choose wisely
Look for food with the longest use-by date or that can be frozen, in case you don't get around to eating it in time.
6. Buy loose produce
If you'll only use four carrots or three onions in this week's recipes, buy them loose instead of automatically reaching for a big pre-packed bag. You can buy loose fruit and loose vegetables online, too. 
7. Stock the store-cupboard
Assemble a store-cupboard of spices, herbs, cans and carbs to help you turn today's leftovers into tomorrow's lunch. This collection of recipes will help you get started. 
8. Don't shop on an empty stomach
If you're hungry you're more likely to impulse-buy treats that you don't need (and that could end up in the bin). 
9. Turn down the temperature
Did you know that the average UK fridge temperature is set to 7 degrees, which is too warm for most foods, and can lead to them going off? Check the instruction manual of your fridge to see which setting is below 5 degrees. 
10. Freeze and blitz
When you have more fruit than you need, make smoothie packs for the freezer. Bananas, mangoes and plums all work well. Cut fruit into small pieces, then pop a selection into a freezer bag. When you're ready to make your smoothie, add a little juice, milk or natural yogurt to make the frozen fruit easier to blend.
11. Make leaves last
Rocket or other dark green leaves can be frozen from fresh and added to sauces and stir-fries and wilted, just as you would use spinach.
12. Maximise mushrooms
Don't store mushrooms in plastic or air-tight containers. This prevents air flow and speeds up spoilage. If they're turning brown, don't bin them. Peel off the outer layer and discard any dry stalks. 
13. Freeze milk
If it's full fat rather than skimmed or semi, the cream will separate when it defrosts, but give it a good shake and it'll taste completely normal.
14. Freeze cheese
Cut it into small portions or grate some into a container before freezing, ready to top lasagnes and other tray bakes. 
15. Don't always chill
Some foods keep better outside the fridge. This includes onions and two of the UK's most wasted food items – bread and potatoes. Store both in a cool dark place like a bread bin or cupboard. 
16. Use your veg peelings
Making your own stock can use up loads of leftovers, from tired and wilted veg to carrot peelings and chicken carcasses, and will make a huge difference to the flavour of the food you cook.
17. Get the size right
Don't overcompensate on portion size. It's better to put on slightly less pasta or rice than you think you'll need. Often, that extra bit you think you should add to the pot – just in case – is the bit that ends up in the bin. 
18. Buy frozen produce
It's often cheaper than fresh, and you can take as much as you need straight from the freezer. Look for frozen fish, vegetables and herbs.
19. Make bread last
Rolls past their best? Spritz with water and pop into a hot oven, or turn into breadcrumbs and freeze. Stale bread works perfectly well in French toast. Beat a couple of eggs with some milk, add cinnamon if you like, then soak the bread in the mixture before frying. 
20. Turn leftover pasta into tomorrow's lunch
Toss in oil and freeze single portions. Defrost in the fridge in the morning, at lunchtime stir in tomatoes, cucumbers and feta.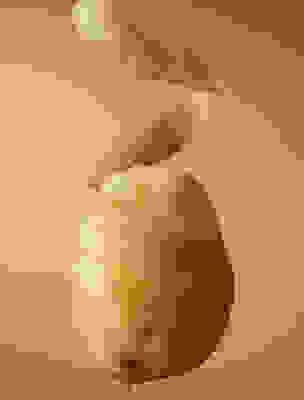 More ways to reduce food waste