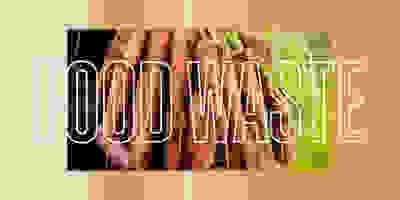 We want ALL our food
to be EATEN
Did you know that food waste accounts for more global greenhouse gas emissions than aviation? The problem with throwing out food is that all the energy and resources used to produce it are wasted. What's more, if food rots in landfill, it produces methane, which is a greenhouse gas more potent than carbon dioxide. 
That's why tackling this problem has been one of our priorities. We were one of the first supermarkets to commit to the Food Waste Reduction Roadmap, created by sustainability charity WRAP, in 2018. All of our own-brand suppliers have now signed up to it.
The Roadmap works with businesses to encourage them to make waste-saving changes to their shops and supply chains, in order to reach the target of reducing food waste by 50% by 2030.
This builds on our previous commitment to the Courtauld Agreement, launched in 2015, which initially aimed to reduce food waste by at least a fifth by 2025, but this has now been extended to join WRAP's UK-wide mission to halve food waste by 2030.
Thanks to our partnership with the charity FareShare, which began in 2017, we have been able to turn surplus food in our shops into meals for those in need. Leftover food in stores is scanned using an app, so that local charities can pick it up. Anything left over after that is offered to our Partners.