Formulas for Salads and Soups

Conjure up a weekday lunch with food you probably have in your kitchen with our flexible formulas. Not only will you use up those odds and ends in the fridge, your culinary confidence will grow as you discover the framework of each dish and what can be substituted
FIVE-STEP FLEXIBLE SALAD
A few leaves do not a meal make, but it doesn't take much to turn them into something magnificent
step 1 

Create a dressing 
Two parts oil – rapeseed, olive, vegetable – whatever you like best.
One part vinegar – balsamic, red wine, cider, lemon/lime juice, any acidic element.
Flavour – salt and pepper, garlic, honey, mustard, miso, chipotle, herbs

Tip: if your dressing tastes too acidic, add a pinch of sugar. If it's too oily, pop in a pinch of salt.
step 2

Add base layers of leaves
Spinach, lettuce, rocket – any mix of leaves that you have in the fridge
step 3

Top up with extras
Herbs, cucumber, sweetcorn, tomatoes, grated carrot, beetroot, courgette, avocado, thinly sliced red onion – anything goes
step 4

Sprinkle some texture
Add croutons or toasted seeds and nuts. To make croutons, use old bread, toss cubes of it in oil and a little salt, then roast on a baking tray for 5 minutes. Toast seeds and nuts in a dry frying pan
step 5

Pep up with grains and protein
Choose from any of the following: leftover cooked couscous, pulses, rice or bulgur wheat. You could also add boiled eggs, leftover chicken, tuna, or feta to pack a protein punch. Before serving, don't forget to toss well to coat the salad evenly with the dressing.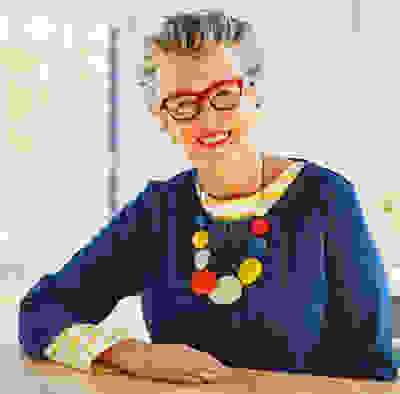 PRUE LEITH'S ZERO-WASTE RECIPES

 
Try these two simple methods from The Great British Bake Off judge to use up leftovers and surplus fresh food 
Surprise patty



 'If I have any starchy leftovers, such as risotto, mash, or rice, I'll mix them with any leftover chopped or flaked protein, such as fish, chicken or ham, then add a bit of veg, either leftover or fresh, and fried onions,' says Prue. 'I mould this all into a patty – sometimes using a bit of beaten egg to bind it all together – and fry it in oil or butter, like a fishcake. It still works without meat. Just make sure the mix tastes great, with lots of seasoning, and maybe a touch of chilli, or some grated cheese.'
Fab frittata



'Chop leftover veg roughly and heat it in a frying pan with a bit of butter,' she says. 'Then add a mixture of two cups of milk and three eggs beaten together with plenty of seasoning. Scatter with grated cheese and cook gently on the hob to set the underside. Put under the grill to set the top and brown the cheese.'

SUPER SOUP IN SIX STEPS
Look in your fridge and store cupboard for likely leftovers to add body and flavour
step 1

CREATE AN AROMATIC BASE
Sweat any combination of the following in oil, butter, or both: shallots, onions, garlic, leeks, celery, fennel
step 2

Add flavour
Any of following will work: herbs, spices (cinnamon or cumin) and spice seeds (fennel, cumin or coriander) go particularly well in soup, or try fiery flavours (chilli or ginger)
step 3

The starchy part
Add something from the root vegetable family: cubed potato, sweet potato, squash, pumpkin, carrot, or parsnip. For more inventive soups, you could try cauliflower or beetroot. This thickens the soup and gives a creamy flavour later. Or add a can of beans, such as kidney or cannellini, or even baked beans, or lentils – most pulses will work
step 4

Add liquid
Stock brings more flavour, whether shop-bought or homemade, but water will do – especially if you've used lots of flavours earlier and you season well. If you have leftover wine, put that in first and let the alcohol cook off for a few minutes before you add any other liquid
step 5 (OPTIONAL)
Add cooked leftover veg
If you have leftover cooked veg – for instance, from your Sunday roast – add it now. Or add wilted salad leaves that you can no longer make into an acceptable salad – rocket, watercress, lettuce, herbs – stalks and all
step 6
Blitz and garnish
Blitz unless you prefer a chunky soup. Add a flourish of sour cream, crème fraîche or yogurt if you have it, or fresh herbs, or a drizzle of leftover pesto
LEARN TO SUBSTITUTE
Once you begin to understand the building blocks of different dishes, you can be flexible, substituting related ingredients, depending on what you have. If you don't have kale, the chances are that broccoli, cauliflower, cabbage, or spinach will work. No potatoes? How about carrots, sweet potatoes, or other starchy vegetables such as squash or swede?
3 easy lunches at home
Chilli cheese toastie, kimchi fried rice and squash soup

Watch the video
(Opens in a new tab)