The Prince's Countryside Fund


SHINING A LIGHT on rural life
Founded by HRH The Prince of Wales in 2010, The Prince's Countryside Fund is a UK charity that helps rural communities work towards a more secure future by enabling family farms to thrive and building confident rural communities.
In order to create a real future for rural Britain, the PCF:
Invests at least £500,000 in grants for rural communities for projects providing community-led solutions each year.


Runs The Prince's Farm Resilience Programme offering environmental and business skills training to family farms across the UK. 


Provides emergency funding to tackle crises such as outbreaks of disease or extreme weather.


Undertakes research into problems faced by farming families and communities. 


Runs schemes to help young people get into farming and strengthen support networks.


Brings together people and business to help tackle challenges such as climate change.
 
Waitrose was one of the fund's earliest corporate partners and remains its biggest champion through an annual contribution of £150,000 and a donation of £200,000 a year from sales of Waitrose Duchy Organic products.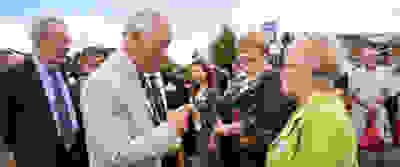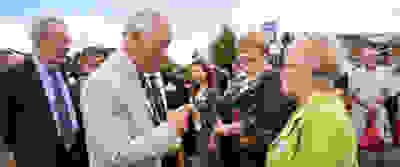 HRH The Prince of Wales meets members of PCF's Farm Resilience Programme. Photo credit: Mark Lord
A big difference to small communities
The PCF's grant programmes aim to empower rural communities. In 2020, the charity awarded more than £120,000 to 62 community-led projects dealing with the impact of Covid-19.
The Pumphouse Community Brewery in Essex used the money to stay open. And the Solomon Browne Memorial Hall charity distributed 'bags of smiles' filled with puzzles and books in the Cornish village of Mousehole.
In 2021, Barsham and Shipmeadow Village Hall in Suffolk was given £10,000 for a new kitchen and fit-for-purpose facilities. Its treasurer, Zane, said: "These will greatly enhance our community harvest suppers, Christmas lunches and family celebrations of all kinds and so help to bring our scattered rural community together." Find out more about The Prince's Countryside Fund.
Give a Little Love
How we're helping to support families in need – and how you can help, too
Find out about Fairtrade
It guarantees growers and producers are paid a sustainable price
Giving back since 2005
The Waitrose Foundation supports the people who grow, pick and pack our fresh produce