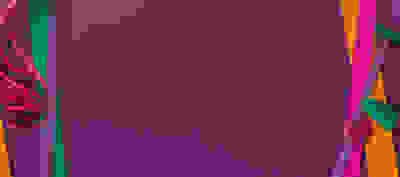 Christmas isn't just one day, so for special meals throughout the holidays, why not cook a quality roasting joint? If you fancy something a little different to turkey, follow our guide to choosing and preparing seasonal meats– from succulent roast beef to crisp-crackling pork.
A well-marbled side of beef for Christmas is the height of luxury. The tender juiciness of a sirloin or slow cooked beef shin roasted on the bone, served with a jus made from the meat's natural juices, is something special.
Choosing a Christmas BEEF JOINT
Selecting your joint will depend on the number of people you're serving, how long you want to spend cooking and what type of flavour you're looking for – take a look at our handy guides below.
Wing-rib of beef
The go-to joint for a succulent beef roast, which has an eye of tender, marbled meat 

For up to 10 people: try our No.1 Dry Aged Native Breed British Wing Rib of Beef

Roasting time: roughly 2½ hours for a 2.5kg joint cooked to medium 
Topside of beef
A premium, tender cut with a fine marbling of fat for extra succulence. 

For 4-6 people: try our Highland Corner Cut Topside of Beef

Roasting time: roughly 1 hour 30 minutes for a 1.25kg joint cooked to medium
Sirloin
Sitting next to the rib, sirloin is a popular choice for its succulence and exceptional flavour
For 6-8 people: try our No.1 Dripping Dry Aged British Sirloin Beef

Roasting time: roughly 1 hour 40 minutes for a 1.5kg joint cooked to medium
Fourth-generation farmer Robert Phillip used to run a dairy farm in the Yorkshire Dales, until he decided to swap milking cows for rearing beef in the early 2000s.
Don't miss our Highland beef, produced exclusively at Christmas time by Robert Philip.

"It all came about when I surprised my wife by giving her two Highlands for her birthday, to stop her buying any more ponies," he says.

"We kept them in a field next to the house and it worked brilliantly well. That was a whole fresh start for us and we now have a herd of around 400 Highland cattle – and no new ponies!"
Highlands are one of the oldest breeds of cattle and are particularly hardy, independent creatures. Robert's herd spends the winters on the uplands at 1,200 feet, feeding on grass, barley and beef nuts.
"Rough, tough grazing is what they love and it results in delicious meat rich in omega-3 and iron," says Robert. "The animals are naturally marbled with fat, too, which gives you that wonderful flavour and tempting aroma as it cooks.

"We only supply the meat at Christmas, usually around the last week of November," he says. And it's becoming an increasingly popular choice for the Christmas table.
"A rib roast makes a wonderful centrepiece and Highland beef, in particular, is not just any old joint. It's perceived as something really special."
Venison

Venison is at its seasonal best at Christmas, making it a memorable meal for your guests.
To serve up to 8 people, a French-trimmed whole rack of venison makes an elegant centrepiece and, when roasted, has a gentle gamey flavour. Naturally lean, yet tender, the succulent texture contains just enough fat to keep the meat moist and juicy as it cooks on the bone.
Or, to serve up to 4 people, try our No.1 British Venison Wellington – venison loin topped with a mushroom duxelle with juniper and blackberry to bring out the meat's unique flavour. 
Duck

A whole duck is a thing of beauty and roasting it couldn't be easier. Basting the bird in its buttery pan juices during cooking will add flavour, moisture and crisp the browning skin. Reserve the cooking liquids to either toss with roasties or pour over thick slices of potato. 
Lamb

Our English and Welsh in-season lamb makes a reliably delicious main at any occasion. A leg or shoulder joint cooked low and slow, or roasted on the bone, will be juicy and sweet and goes perfectly with all the usual Christmas trimmings. A rack is best served medium rare, slightly crisp on the outside, and rosy pink inside. 
To feed a crowd: Choose a whole leg of lamb and allow at least 225g of meat per person. A 2.25kg shoulder should serve 6-8 people. Try our No.1 Lamb Leg with Rosemary
Cooking for 2? Rack of lamb or lamb fillet are more expensive cuts of meat, but can make a quick roast for 2 people with no waste. Try our No.1 Lamb Loin Fillet with Rosemary
Pork

At the first sight of crispy crackling, guests will hold out their plates for sweet, juicy pork. 
Whether you serve a hand-prepared French trimmed rack of pork produced from our organically reared pigs, or a British roasting joint that's extra flavoursome and easy to carve, just don't forget the apple sauce...
How to get cracking crackling

Choose a nice even shaped joint with a good layer of fat beneath the rind. Score at finger-width intervals. Ensure the rind is dry and rub one tablespoon of sea salt into the rind 30 minutes before cooking, then roast on a high heat (220°C/Gas 7/fan 200°C) for the first 30 minutes. Reduce the temperature down after 30 minutes and continue to cook as per pack instructions. Don't cover pork crackling joints while they're cooking or you'll be left with soggy crackling. 
Ham and gammon

Delicious hot, and just as delectable cold, British gammon is versatile, tender and welcome whatever the occasion. Choose smoked or unsmoked cuts, with a glaze, or make your own by drizzling with a mix of honey, cloves and mustard during cooking for an irresistibly sweet finish. Not sure what the difference is? Read our guide to ham and gammon.